Premium Web Copywriting Services
Hire Web Copywriters That Have Created Content for over 10,000 Websites!
Starting from only
£30.36

/Page
Or to discuss your requirements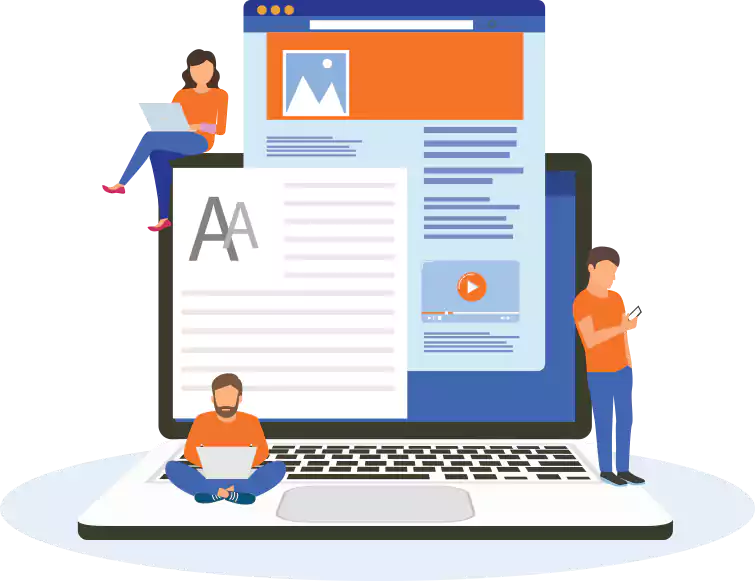 Complete Range of
Web Copywriting

Solutions

Trusted by thousands of businesses for over 10 years, our talented team of professional web copywriters is experienced in all areas of copywriting, including:
Website Copywriting

Web Copy Optimization for SEO

Web Copy Optimization for Conversions

Landing Page Writing

Service Page Writing

Web Content Rewriting

eCommerce Website Copywriting

Website Design & Development

Website Revamp
Web Copywriting That Boosts
Search Results
Using the right dose of punch lines and trigger words, our team of web copywriters will write you web copy that significantly improves your prospect-to-customer ratio. Your web copy will also be search engine optimized to rank better on Google, Bing, and other search engines, bringing your website more traffic. No matter what style you require – witty, in-your-face, plain informative, or spellbinding persuasive — we are the masters of web content writing!
If you want to make your website a lead magnet but haven't been able to find website copywriters you can rely on, your search ends here. Take your pick from our variety of affordable packages and choose from 3- to 5-star website content writers based on your budget. Hire our trained and experienced website copywriting professionals with complete assurance that your project is in great hands.
Why Hire Our
Website Copywriting

Service?

1
SEO Optimized
Our seasoned web writers are experts in SEO. They'll effortlessly include targeted keywords in a way that does not seem forceful or over the top. Order now for SEO content that boosts rankings!
2
Quick Turnaround Time
Need to get your order completed urgently? Not to worry, we complete your order within your deadline. Get in touch today to get started on your project.
3
Meta Details
Other agencies usually charge extra for meta details, but we like going out of the way for our clients. Each web copy includes custom META title, keywords, and description to go with it!
4
Unlimited Revisions
Your satisfaction is our priority and we will not leave you disappointed with our services. With our unlimited revision policy and 24/7 customer support – we make sure that your say is final.
5
100% Original Content
We understand the value of fresh authentic content and our in-house team of professional copy writers ensure that what we write for you is completely plagiarism free and protected by Copyscape.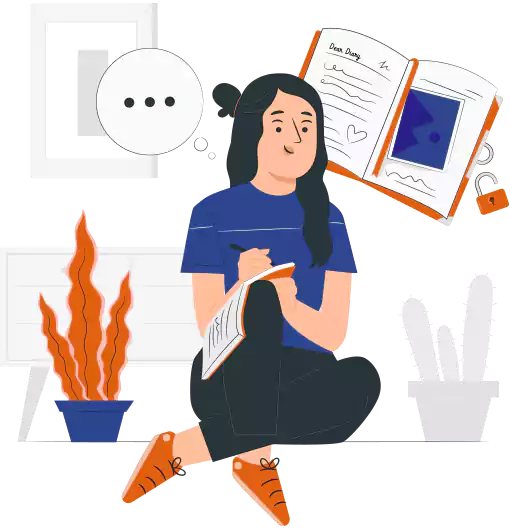 1.

Get Started

Call us, start a chat, fill out a request for proposal, or send us an email to get the ball rolling. We'll understand your requirements and send you a quote. Once that's done, we'll move on to the next stage.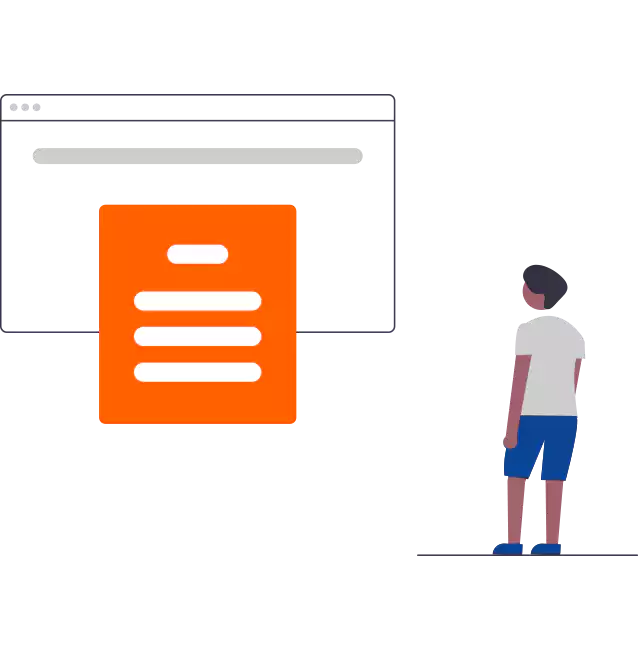 2.

Requirement Gathering

After an order has been placed, we then proceed to ask questions (if necessary) that will help us understand what you want to include in your web copy and what you want to achieve out of it.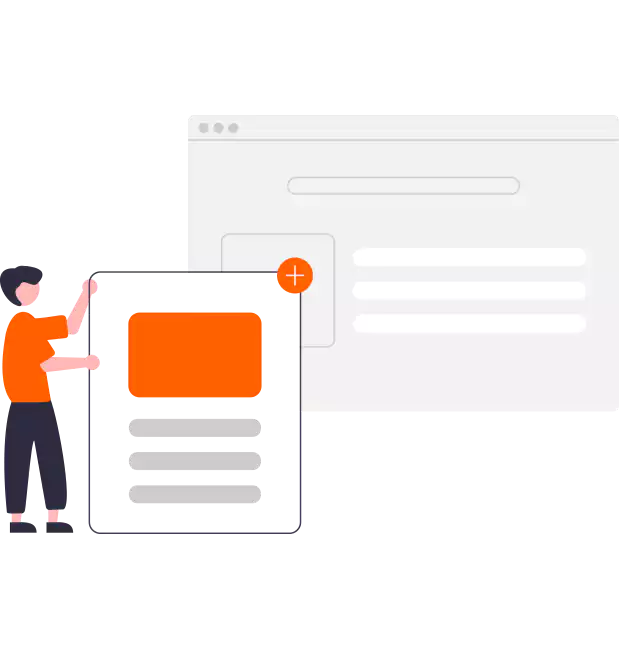 3.

Content Drafts

Depending on the package you've signed up for, we will submit custom-written web copy based on your exact brief and requirements within 7 business days or less. Each web copy order will be SEO optimized and include free meta details as well as the headings for your copy.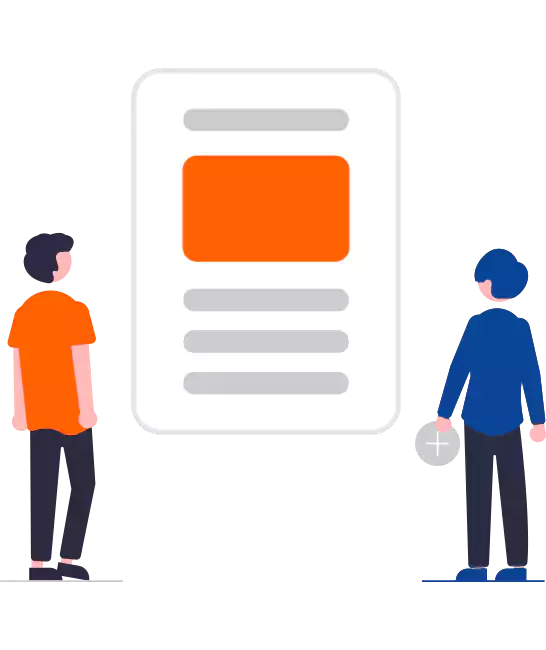 4.

Feedback and Revisions

At this stage, we wait to hear what you think of the web copy content. Any feedback or changes that you can think of will be heard and implemented. You can share your feedback in a voice recording, on call, or in writing.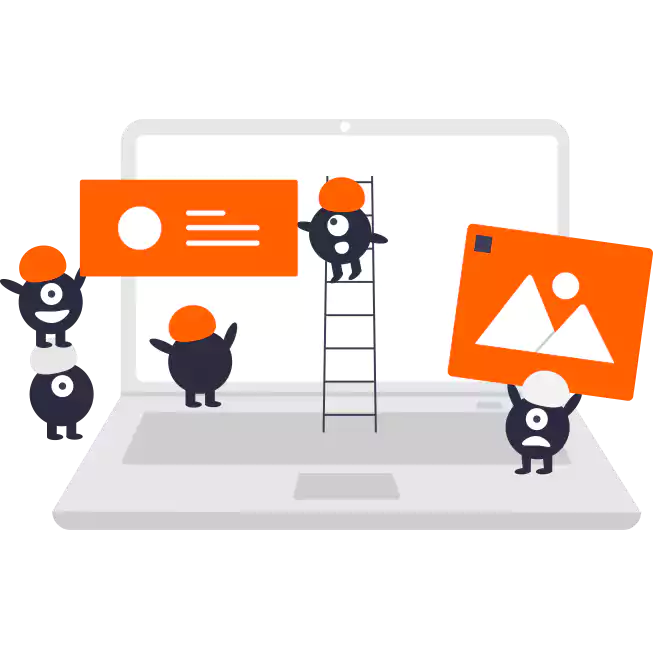 5.

Final Approval

After any further revisions (if needed), we'll send you the final web copy draft for you to use. If you choose, then we can also place the copy on your website for you. You can ask for additional revisions up to 3 business days after you've finalized your order.
Place an Order for Your
Web Copywriting

Project

Get started by hiring our team of top web copywriters for your website. We understand that when done correctly, web copywriting has the power to transform your web presence.
We offer affordable pricing options for everyone; use our standard web copywriting packages to place an order now.
Standard Web Copywriting Packages
Below are some of our standard website writing packages. If you need to place a custom order, please use the custom order form provided below.
1 Page
£30.69
Within 2 Business Days
Original Content
SEO Friendly
Meta Tags Included
Unlimited Revisions
100% Satisfaction Guaranteed
5 Pages
£199.00
Within 7 Business Days
Original Content
SEO Friendly
Meta Tags Included
Unlimited Revisions
100% Satisfaction Guaranteed
10 Pages
£375.00
Within 7 Business Days
Original Content
SEO Friendly
Meta Tags Included
Unlimited Revisions
100% Satisfaction Guaranteed
* The packages quoted on this page are for standard projects. Your project requirements, including its complexity, industry, and quality, may necessitate custom pricing. To get an accurate quote, please call toll-free at 44-20-3833-8073 , start a live chat, or fill out our request for proposal form.
Custom Order

Form

Ready to get started, but can't find what you're looking for? Place a custom order now or get in touch with us via
or 44-20-3833-8073 for a custom quote.

Do you need keyword research?
Do You Have
Any Questions ?
How often should I update my website content?
How many pages should my website have?
What's the ideal length of web page content?
How long does it take a website to rank on Google?
Why is metadata important?
How much does web copy writing service cost?
Do I need to hire a professional website content writer?
What do you mean by custom written web page?
Does your web content include images?
What if I don't like the web content?

I am very happy with my completed project. Their professionalism was spot on, delivery was fast. I will be using Content Development Pros for all future projects.

I came across CDP website, while I was searching the web for copywriters, for some packaging for a new product to be launched on Amazon. When I enquired, not only did I find their pricing very reasonable, but they also offered to do the creative work and graphic design for the packaging. Signing up was a no-brainer, and although the process took a few weeks, that was due to my feedback and changes, and also branding issue that I had to resolve, before they could continue. Their response times to ANY feedback or enquiry were excellent, and they always gave me the impression that nothing was too much trouble for them. The whole experience was a pure joy. Thank you to the CDP design team, and thank you in particular to Chris and Jacob for the exceptional service. Cheers. Mem

Wonderful service, highly recommended. Very easy to sign up, very easy to communicate with staff and writers, very quick and efficient, very affordable even for small business and/or businesses just starting out and the content always delivered on time and even early, and they are of brilliant quality..."

One of the best content writing companies I have worked with. Really great at meeting/exceeding deadlines and turning the work around. Would happily hire again."
Popular Services
Website Content
Social Media
Marketing Content
Personal Writing
Design Services
Print Content
Editing Service
Subscriptions