Available Mon-Fri (9:00AM-5:30PM GMT)
Custom Magazine Article Writing
Online copywriters just don't understand the nuances and intrinsic details that go into magazine article writing. Articles written for magazines need to be concise, engaging, and memorable – but most importantly, they need to match the tone and style of the magazine that they're written for.
The magazine article writers at Content Development Pros have Years of experience writing for print. From light and casual to technical and deep, our team of writers will create articles for you that will seamlessly blend into your magazine.
With each magazine article we deliver, you can expect:
Custom written by professional writers –

100% Original Content

Lightning Quick Turnaround

– Urgent requests accommodated
Proofed and checked for grammar –

0 Mistakes!

Unlimited Revisions

– We're not happy until you are!
Stay updated about progress –

24/7 Customer Support

Ghostwritten –

All Rights Are Transferred to You!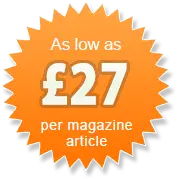 The popularity of your magazine is directly tied to how valuable your content is for your target audience. With our magazine article writing service, you gain access to a wide range of content styles to suit your needs. These include:
Essay Articles
Expose Writing
Historical Articles
How-to Articles
Service Articles
Research-Based Articles
Human Interest Articles
Humor Articles
Satire Articles
Informative Articles
Inspirational Articles
Profile Articles
Interview Articles
Narrative Articles
Opinion Articles
Round-Up Articles
What are you waiting for?
Order now to get your custom magazine article written within 2 business days!
(100% satisfaction guaranteed!)
How It Works?
Our process is very easy!
Place your order and provide us details
Get your custom magazine article written on time, as per your delivery schedule
Ask for revisions if needed
Use your well-written, engaging, & hard-to-ignore magazine article!
(100% satisfaction guaranteed!)
Hire Magazine Article Writers to Ensure You're Never Short on Engaging Content
The only way you can stand out from your competition is if your magazine consistently delivers valuable content. If you want quality magazine article writing that your readers will not only love but also share, you need to hire professionals for the service.
Every month, thousands of articles are published in magazines, and most of them are riddled with fluff. You need professional magazine article writing to ensure that your articles always deliver content that is engaging, insightful, humorous, and actionable for your audience, using the right keywords that attract your audience.
People only read the content that they can relate to, which is why our magazine writers learn about the nature of your business and details about your customers before producing content for you. Our magazine writers are experienced and can write original content on a variety of topics.
Magazine Writing Packages
Please select your desired package to proceed.
Below are some of our standard magazine article writing packages. If you need to place a custom order, please use the custom order form provided below.
300 words
£30
Within 3 days
100% Satisfaction Guaranteed
Unlimited Revisions
400 words
£40
Within 5 days
100% Satisfaction Guaranteed
Unlimited Revisions
500 words
£50
Within 1 week
100% Satisfaction Guaranteed
Unlimited Revisions
300 words
£300
Within 3 days
100% Satisfaction Guaranteed
Unlimited Revisions
400 words
£400
Within 5 days
100% Satisfaction Guaranteed
Unlimited Revisions
500 words
£500
Within 1 week
100% Satisfaction Guaranteed
Unlimited Revisions
Custom Order Form:
Please use the form provided below to place your custom order.
Word Count:
No. of Articles:
Urgency:
Turnaround Time: 2 Business Days
Need Help in Placing Your Order?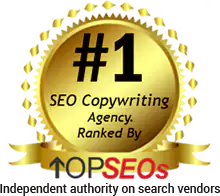 Custom Magazine Articles Portfolio
We have written magazine articles on a wide variety of topics for clients from various industries. Click on the links posted below to see some of our recent work.
Want to see samples that are relevant to your industry? Please contact us to request samples
Testimonial

Working with CDP has been an absolute pleasure! They are prompt, professional and went the extra mile for me. No revisions on their work was required."
- Mandy Taylor
Our Guarantees!
100% Satisfaction Guarantee
0% Plagiarism Guarantee
100% Original Writing Guarantee
Unlimited Revisions Guarantee
If you are looking for a writer for a magazine, you have come to the right place. Our team of professional magazine writers caters to the needs of a diverse clientele spread across various market niches and industry verticals. They have the right experience and skills needed to get the job done.
They understand that hundreds of articles are published every day in different magazines, so to stand out from the crowd, they need to be creative and understand the nature of your work as well as the target audience. As a result, our writers only produce content after doing extensive research!
Writers needed for a magazine? Get in touch with us right away!
Popular Services
Website Content
Social Media
Marketing Content
Personal Writing
Design Services
Print Content
Editing Service
Subscriptions