Available Mon-Fri (9:00AM-5:30PM GMT)
Custom Sales Email Writing Service
Effective sales emails trigger a positive response. This could range from placing an order, replying to ask for more info, or even calling your business. With every sales email, the number one objective should be to get as many positive responses as possible.
There's one thing all great sales emails have in common – excellent content! Without the right copy, a sales email is no better than the last email you marked as spam. You can count on our sales email marketing writers to research your industry, find out what triggers response in your audience, and then create the most effective sales email for your business.
With each of the sales emails we deliver, you can expect:
Custom written by professional Amazon product description writers -

100% Original Content

Lightning Quick Turnaround

- Urgent requests accommodated
Proofed and checked for grammar -

0 Mistakes!

Unlimited Revisions

– We're not happy until you are!
Stay updated about progress –

24/7 Customer Support

Ghostwritten –

All rights are transferred to you!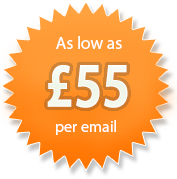 We have helped businesses off different sizes win through some of our following marketing email writing services:
Affiliate Marketing Emails
Confirmation Emails
Digital Magazines or Newsletters
Event Invitations
Form Submission Kickback (Thank-You) Emails
Lead Nurturing Emails
New Content Announcement Emails
Product Update Emails
What are you waiting for? Order now to get your custom written sales email within 2 business days!
(100% satisfaction guaranteed!)
How It Works?
Our process is very easy!
Place your order and provide us details
Get your custom sales email on time, as per your delivery schedule
Ask for revisions if needed
Use your well-written, engaging, & hard-to-ignore sales email!
(100% satisfaction guaranteed!)
See Your Business Flourish with Sales Email Writing Service
Every successful business needs an effective sales email copy writing service that can turn leads into customers through persuasive copy. We provide our customers with 100% ghostwritten sales emails after learning about their business. Our professional sales email writers know that each part of the email is important, which is why special attention is paid to the subject line, first line, the copy, and the action statement. Our email marketing writers can help your business boost its response rate, create brand awareness, enhance lead generation, and maximize returns.
300 words
£55
Within 3 days
100% Satisfaction Guaranteed
Unlimited Revisions
500 words
£75
Within 3 days
100% Satisfaction Guaranteed
Unlimited Revisions
1,000 words
£95
Within 3 days
100% Satisfaction Guaranteed
Unlimited Revisions
Custom Order Form:
Please use the form provided below to place your custom order.
Word Count :
No. of Emails:
Urgency:
TurnaroundTime: 2 Business Days
Need Help in Placing Your Order?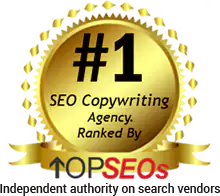 Sales Email Portfolio
We have written sales emails on a wide variety of topics for clients from various industries. Click on the links posted below to see some of our recent work..
Want to see samples that are relevant to your industry? Please contact us to request samples.
Testimonial

Working with CDP has been an absolute pleasure! They are prompt, professional and went extra mile for me. No revisions on their work was required."
- Mandy Taylor
Our Guarantees!
100% Satisfaction Guarantee
0% Plagiarism Guarantee
100% Original Writing Guarantee
Unlimited Revisions Guarantee
Why Hire Professional Sales Email Writers?
In order to come up with effective content, it is important that you hire a writer for sales emails. The sales email copy writer will come up with content that will increase sales. Remember, you need to choose a sales email copywriter who has the right skill set that will encourage people to click on the email and go through the content.
Increase your business reach and communicate with your clients in an effective manner with the help of a marketing email writing service. What are you waiting for? Get in touch with us right away!
Popular Services
Website Content
Social Media
Marketing Content
Personal Writing
Design Services
Print Content
Editing Service
Subscriptions