Available Mon-Fri (9:00AM-5:30PM GMT)
Custom Recommendation Letter Writing
Striking the perfect balance between being heartfelt and professional is no easy feat when you have to write a recommendation letter for someone you care for. Arguably, writing a recommendation letter for someone who you don't really want to write one for is an even more difficult task to handle. Tackle both like a boss by hiring us to get you out of the predicament. Stop fretting over recommendation letters. Get started with our custom reference letter writing service today!
With each of the recommendation letters we deliver, you can expect:
Custom written by professional writers

- 100% Original Content

Lightning Quick Turnaround

- Urgent requests accommodated
Proofed and checked for grammar -

0% Mistakes!

Unlimited Revisions

– We're not happy until you are!
Stay updated about progress –

24/7 Customer Support

Ghostwritten –

All rights are transferred to you!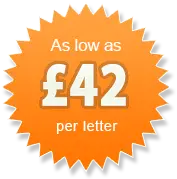 Our custom letter writing services include:
Job Reference from Former Supervisor
Recommendation Letter for Admission
Personal Reference Letter
College Recommendation Letter
Co-worker Reference Letter
Academic Recommendation
What are you waiting for? Order now to get your custom written recommendation letter within 2 business days!
(100% satisfaction guaranteed!)
How It Works?
Our process is very easy!
Place your order and provide us details
Get your custom recommendation letter on time, as per your delivery schedule
Ask for revisions if needed
Use your well-written, engaging & hard-to-ignore recommendation letter!
(100% satisfaction guaranteed!)
Exceptional Recommendation Letter Writing
Everyone relies on the virtues of an exceptional recommendation letter to improve their chances of pursuing quality education or a fruitful career opportunity. With a credible voice attesting to your accomplishments through our recommendation letter writing service online, you're likely to bridge the gap between "maybe" and "definitely", marking your application with an impressive seal of approval.
Shine a light on your achievements without a second's delay!
Standard Recommendation Letter Writing Packages
Please select your desired package to proceed.
Below are some of our standard recommendation letter writing packages. If you need to place a custom order, please use the custom order form provided below.
300 words
£42
Within 3 days
100% Satisfaction Guaranteed
Unlimited Revisions
400 words
£56
Within 5 days
100% Satisfaction Guaranteed
Unlimited Revisions
500 words
£70
Within 1 week
100% Satisfaction Guaranteed
Unlimited Revisions
Custom Order Form:
Please use the form provided below to place your custom order.
Word Count:
No. of Letters
Urgency:
Turnaround Time: 2 Business Days
Need Help in Placing Your Order?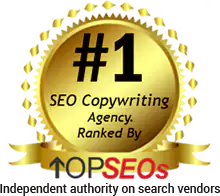 Custom Recommendation Letters Portfolio
We have written recommendation letters on a wide variety of topics for clients from various industries. Click on the links posted below to see some of our recent work.
Want to see samples that are relevant to your industry? Please contact us to request samples
Testimonial

Working with CDP has been an absolute pleasure! They are prompt, professional and went extra mile for me. No revisions on their work was required."
- Mandy Taylor
Our Guarantees!
100% Satisfaction Guarantee
0% Plagiarism Guarantee
100% Original Writing Guarantee
Unlimited Revisions Guarantee
The first step is requesting an esteemed figure of authority to write a reference letter for your job or university. The second is to ensure that the letter is signed, sealed and delivered in a timely fashion.
A letter of recommendation holds more value depending on the position of a person writing it. And more often than not, these are busy individuals with a hectic professional life.
In many cases, you are requested to draft the letter on their behalf, saving them the time and hassle of finding the right words to say "I approve!"
Content Development Pros is committed to providing students and job-seekers the resources to reach their goals on time. We understand the difficulties of writing a convincing recommendation letter for a job that strikes a balance between praise and sincerity—and we do our part to assist you in the process!
Why Should You Hire a Recommendation Letter Writer?
Our 100% ghostwritten letters are written by professional and highly qualified writers with a credible background in academic and corporate fields. When writing, we pay close attention to detail, taking into account your history and experience, and shining a light on your achievements without going too far.
On the other hand, you may be a working professional burdened with innumerable requests to write job recommendation letters for a number of bright and promising candidates. Without adequate time to do them justice, you may end up rushing through them—tiny oversights such as typos reflecting poorly on you and your position.
Save time and invest in a professional company that provides the service you need. Our reference letter writers are well-versed in professional letter writing, helping would-be applicants become competitive candidates.
Don't compromise someone else's future by giving them half the attention. Hire a professional writer to ghostwrite a brilliant job reference letter on your behalf!
Popular Services
Website Content
Social Media
Marketing Content
Personal Writing
Design Services
Print Content
Editing Service
Subscriptions